Technology & Innovation
Climate-friendly home living
The Intergovernmental Panel on Climate Change has sounded the alarm: the 1.5-degree target will be missed without more resolute action by the international community. There is no shortage of ambitious targets, with Germany aiming to cut its greenhouse gas emissions by at least 65 per cent by 2030.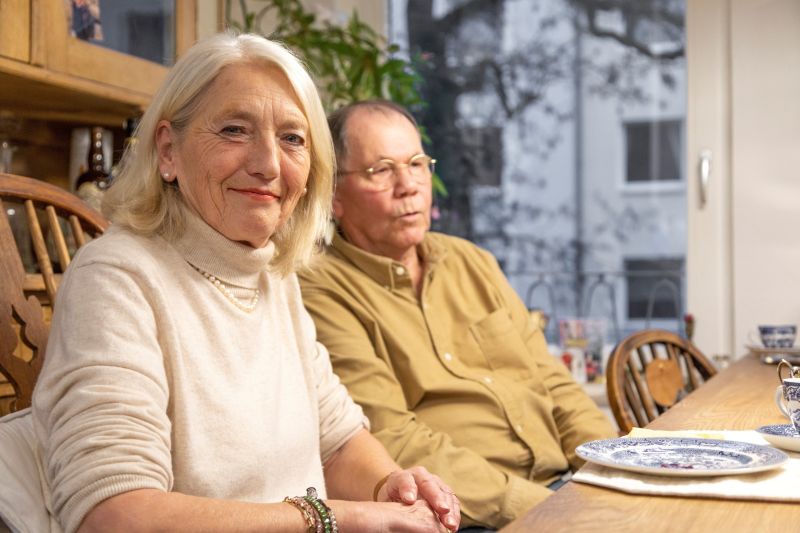 Around two-thirds of CO₂ emissions in the residential sector are attributable to heating. This makes it clear that real estate is one of the most important levers for achieving climate targets. Climate-friendly home living is essential if we are to achieve the greenhouse gas emission limits set and slow down global warming.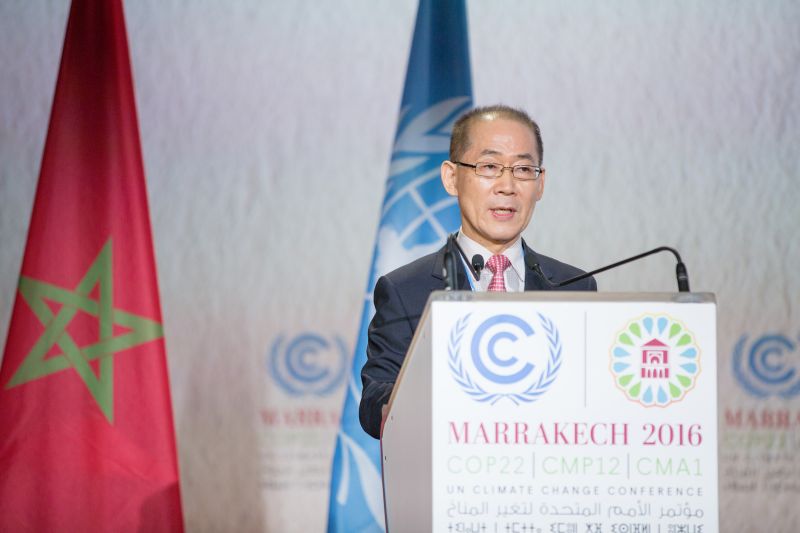 This Synthesis Report underscores the urgency of taking more ambitious action and shows that, if we act now, we can still secure a liveable sustainable future for all
There are many ways to upgrade a real estate portfolio, ranging from large-scale energy-efficient renovation work to advice to tenants on how to save hot water. With the first of these, money, available materials and skilled workers are limiting factors, while with the second there is a lack of control over actual implementation of the advice. However, owners, landlords and managers can also address the issue of climate-friendly home living in a simpler way, with low costs and full transparency. The solution is smart thermostats.
Saving energy with smart thermostats
tado° products have been in successful use in single-family homes for ten years. To date more than two million smart thermostats have been installed in over 400,000 households. Their task is to save heating energy and CO₂ through intelligent control in order to ensure greater energy efficiency and therefore affordability, without sacrificing comfort. Complete transparency, with consumption figures displayed in an app, coupled with smart radiator control solutions all assist in this regard. Its efficacy speaks for itself. In private households average energy savings of 22 per cent have been achieved, thanks to assistance functions such as accurate control of radiator temperatures with no overshoot, adaptive night-time reduction, individual heating times for each room and open window detection.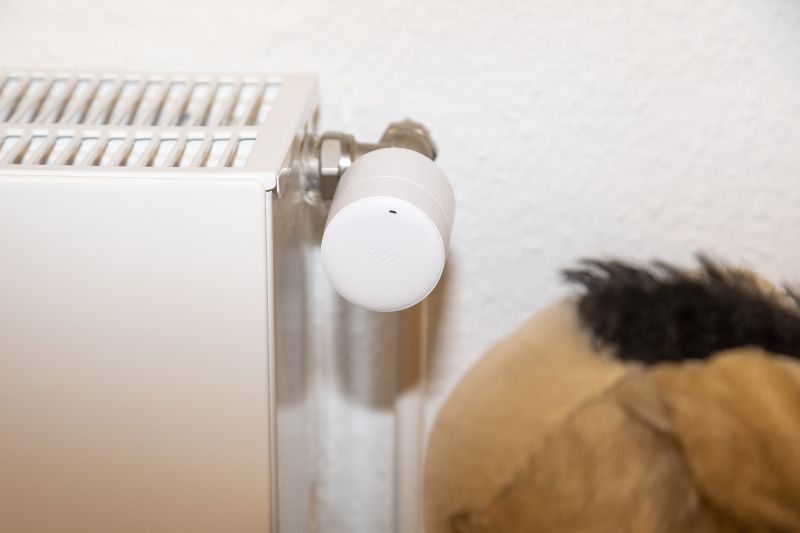 So what does climate-friendly living look like in practice? Amy (68) and Frank Wattendorff (74) live in a rented housing association apartment in a listed building in Hanover. They have already had a positive experience with smart thermostats through their involvement in a Germany-wide pilot project staged by noventic group companies. The project aimed to investigate whether fitting smart thermostats in apartment buildings would have similarly positive effects. For the purpose, properties run by 14 German residential housing companies were equipped with smart thermostats from tado°, a noventic group subsidiary.
More than half of Germany's residential building stock comprises apartment buildings. When it comes to heating, this fact poses some very specific challenges for the residential housing sector.
Easy app-based adjustment and analysis
For the very heterogeneous tenant base, intuitive and easy-to-use tools are a must. Using smart thermostats opens up the option of controlling room temperatures via a clearly structured app. The app also displays individual energy consumption in an easy-to-understand way. Frank Wattendorff, a former ergonomist and graduate engineer with an interest in technology, greatly appreciates the transparency that smart thermostats offer him regarding the consumption of individual radiators and the information provided in the app. This makes climate-friendly home living easy, without having to sacrifice comfort.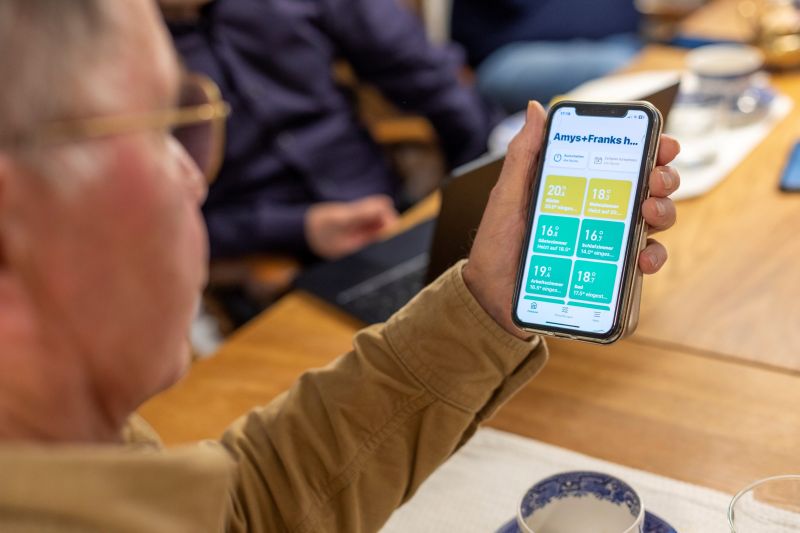 Setting each individual radiator is really straightforward.
The living room, the two work rooms and the bedroom are individually controlled by the couple. At 11 p.m. all the radiators are turned down automatically. The bathroom, in fact, is only heated between 8:00 a.m. and 11:00 a.m. and from nine to eleven in the evening. "We've programmed it in a way that matches our daily routine," says Frank, who is looking forward to "a noticeable reduction in heating costs". The couple also like to use the app when travelling. During their absence the heating remains turned down. "We then turn it back on during the return journey, so that it is pleasantly warm when we get back", says Amy Wattendorff: "That's a huge advantage which allows us to conserve energy and significantly cut heating costs." Apart from the reduced cost, for the retired social worker the smaller household ecological footprint is also important: "We are ecologically minded people, so it is important for us to cut our emissions."
However, smart thermostats can also do a lot more. For instance, they detect excessive ambient moisture levels and use push notification to warn occupants, via the app, of the risk of mould growing due to continuously high humidity.
Special solutions for manual operation
People who are less comfortable with IT can also use smart thermostats, as the efficiency assistants can also function without an app. In this case not all the functions of the fully digital variant controlled by the tenant app are available, but residents still receive "efficiency routines" that work locally without cloud or app support. Smart thermostats help to save energy intelligently, then, for example by automatically closing the valves while windows are opened to let fresh air in, while programmable heating times for each room are set up directly during installation by housing service provider KALO's fitters. At all times tenants can continue using the thermostat to set temperatures manually, but now with greater accuracy, thereby contributing to climate-friendly living.
Saving energy without sacrificing comfort
The Wattendorffs' positive experiences with smart thermostats are confirmed by Steffen Karg, board member of the housing association Letter eG, and manager of some of the buildings involved in the noventic pilot/flagship project. In his view the greatest advantage is the fact that tenants no longer have to wait "for the landlord to do something. They are not helpless when it comes to cutting heating costs."
Instead, the smart radiator valves give our tenants an opportunity to make their lives more energy-efficient according to their needs. They should be in control of what goes on in their own homes.
Advantages for the housing association
However, the advantages for participating housing associations accruing from the above-mentioned factors, and others, should not be underestimated. Installation in residential housing, user onboarding and maintenance are all part of the offer. This means that long waiting times for available craftsmen or for the procurement of new, expensive heating technology cease to be an issue. The smart thermostats are operated via professional, stable and secure wireless networks well separated from the private Wi-Fi system. This means there is nothing to prevent installation of the full system throughout the building. "As landlords, we too benefit from our tenants' use of smart thermostats," adds Karg. Doing so reduces their home's ecological footprint, and therefore also that of the buildings involved.
Last year the final report on the BaltBest research project, funded by the German Federal Ministry for Economic Affairs and Energy, showed that fully equipping buildings with smart thermostats is the best way to achieve maximum energy efficiency at property and building level, without depriving individual tenant households of their freedom to individually set the room temperatures in their homes. Dong so also offers a way out of the dilemma that Steffen Karg outlines below: "As a cooperative, we face the challenge of having to renovate our buildings to make them more energy-efficient while at the same time wanting to let out the apartments at socially acceptable prices." Smart thermostats therefore offer a secure, effective and quickly implementable means of keeping living space affordable, raising buildings to better energy classes and facilitating climate-friendly home living."