Will the amended Heating Costs Ordinance lead to greater climate protection in the housing sector?
An opinion piece by Stephan Bause, Managing Director of the noventic group
Today the discussion about more climate protection in rented housing has become overly focused on shifting costs and responsibility back and forth. In this context, digital climate protection technologies have long since provided solutions beneficial not only for the climate but also to tenants and landlords alike. All lawmakers have to do is create a safe, future-proof framework for everyone. A recent study conducted on our behalf by Andreas Pfnür, professor at the Technical University of Darmstadt, and Dr. Nikolas Müller, an engineer conducting post-doctoral research in the same faculty, found that many tenants are willing to make a substantial contribution to greater climate protection.
For around 40 years the Heating Costs Ordinance (Heizkostenverordnung - HKVO) has regulated consumption-based energy billing in residential housing. Since its introduction, being aware that they will be responsible for their own consumption at the end of the year has induced consumers to be more economical. As a result, since the HKVO came into force, annual energy consumption in the building sector has fallen by some 20% . Thus the HKVO is already playing an important role in paving the way to a climate-neutral building stock.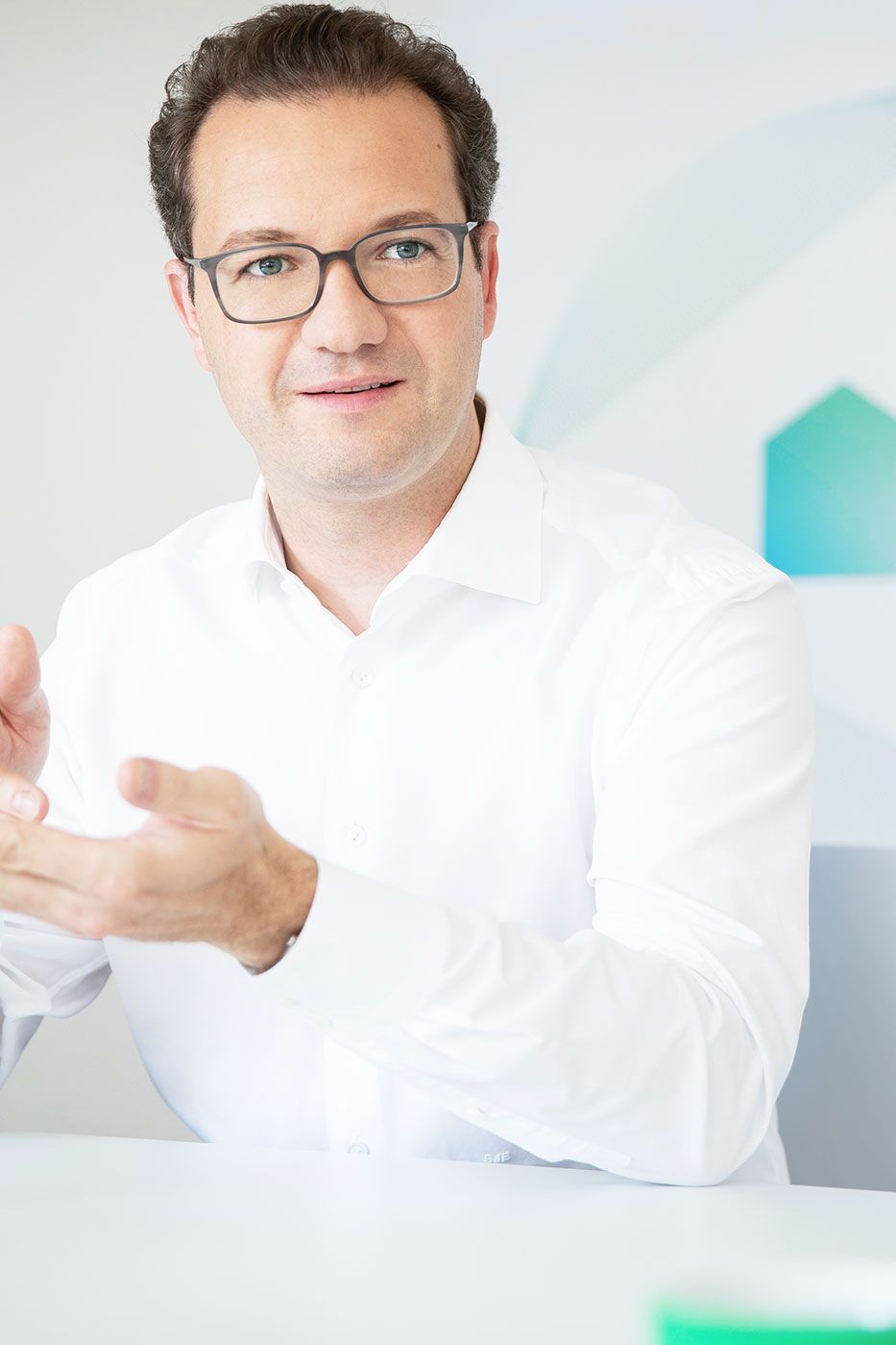 The HKVO amendment adopted today aims to further raise awareness by ensuring the provision of consumption information throughout the year (but at most monthly), thereby incentivising even more economical behaviour.
There is no question that there is an urgent need for action here. After all, the building sector is currently one of the most energy-intensive sectors of all. It accounts for around 35% of German energy consumption, 73% of which is attributable to heating alone. The previous focus on the energy optimization of the building envelope and energy technology has proven to be too slow and in many places too expensive. For years, the building stock renovation rate has fallen far short of targeted goals. On top of this, the envisaged savings effects of energy-efficient modernisation have often not been achieved under actual operational conditions.
One rapidly effective, low investment lever for driving down the energy consumed in apartment buildings is digitisation, that is using intelligent digital solutions and increased transparency about one's own energy consumption.
Why?
Firstly, intelligent heating control can use aggregated, anonymised consumption data to optimally automate the central heat supply in line with actual demand, thereby boosting energy savings without reducing living comfort.

Secondly, residents of apartment buildings will for the first time, for instance via meters and apps fitted with radio transmitters, be provided with the technology needed to be able to check their current consumption and benefit from individually tailored tips on how to save energy. Only through direct feedback will people be able to assess and improve their own consumption behaviour.
The amendment is a step in the right direction, then. However, the use of up-to-date consumption data beyond the monthly interval remains prohibited for data protection reasons. Monthly average values only give limited insight into the relationship between consumption and the many individual actions causing it, as a result of which much of the potential for enhancing energy efficiency in multi-family buildings remains untapped.
In the context of climate protection, the issue of digitisation and consumption data in housing must therefore be further addressed across society as a whole, with a view to devising a forward-looking legal framework.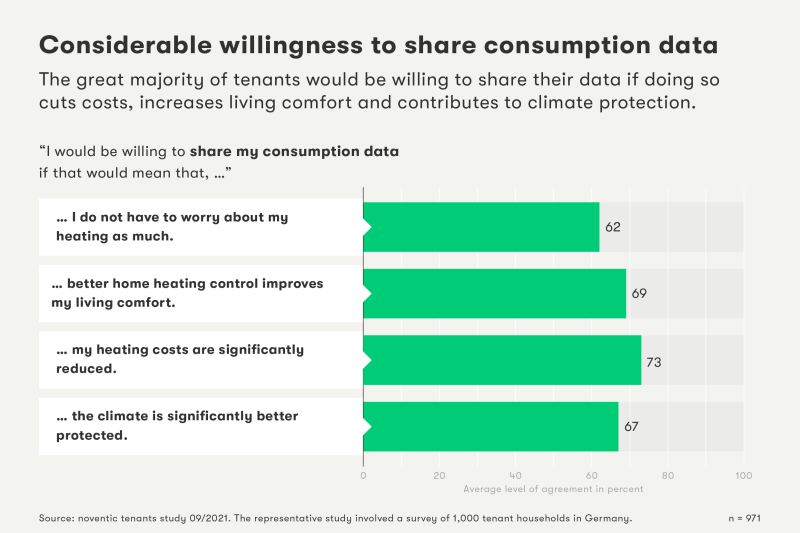 This is not currently guaranteed. While users in private smart homes are willing to share their data in order to increase efficiency and convenience, we are still very much at the beginning in the context of climate protection in residential housing.
However, a recent study by Andreas Pfnür, a professor at TU Darmstadt, and Dr. Nikolas Müller, an engineer conducting post-doctoral research in the same field, found that tenants are open to the idea. To improve climate protection, two-thirds of the 1,000 tenant households surveyed expressed their willingness to share their consumption data and leave their heating control to the technology.
This shows us that in addition to the building envelope, we can also use transparency to make the consumption behaviour of tenants decisive for a building's energy balance. This is where we need to start right now.